TEXAS CRIMINAL APPEALS LAWYER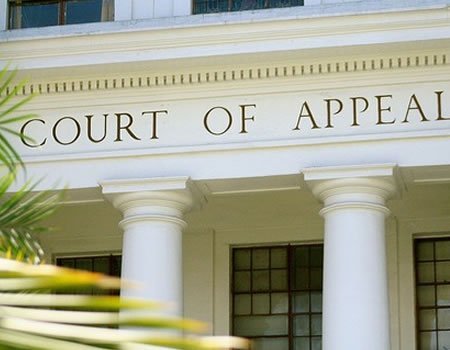 Criminal Appeals Lawyer
Criminal Defense
If you or a loved one are trying to appeal your criminal case, you will need aggressive and experienced representation to secure your rights. You need someone who is willing to fight for the best possible outcome. Contact Rick today to arrange a free consultation with an experienced Houston Criminal Appellate Attorney.
No system of criminal justice is perfect. The U.S. Justice system is certainly no exception. But, one of the aspects of our criminal justice system that makes it superior to the rest is the system of checks and balances that are in place to protect the citizen accused. In Texas, there are trial courts, intermediate courts of appeal, and our high court, the Court of Criminal Appeals.
A criminal conviction can be subject to reversal for any number of reasons. Often, the issues that could lead to reversal are nuanced legal issues that can only be identified by an experienced professional. Rick Oliver Attorney at Law has the knowledge and experience needed to identify and present complex legal issues to the appropriate appellate court for meaningful review. 
Direct Appeal from a Judgment of Conviction
When a judgment of conviction is entered by the trial court the clock begins to tick immediately. The first decision you will need to make will be whether you should file a motion in the trial court asking for a new trial. The "Motion for New Trial" is much more than simply a request that the trial court give you a second bite at the apple. The Motion for New Trial is an opportunity for your appellate lawyer to introduce information into the record that might not otherwise be included. This is an important consideration because the appeals court that ultimately reviews the case can only consider issues that were included in the record. There are a number of issues that should be developed in a hearing on a motion for new trial. 
Alternatively, and depending upon the individual facts and circumstances, it might make more sense to simply file your Notice of Appeal and prepare for direct appellate review. Either way, what is important to understand is that appellants have only 30 days in which to make that very important decision. 
Overall, this is the thing to understand about a criminal appeal: you cannot simply appeal a conviction because you believe the jury got it wrong. Juries are fact-finders. They determine the who, what, when, where, and how, of a case. Generally, appellate courts will not overturn the juries determination of the facts. So, that's the bad news. The good news is that just about everything else is subject to potential appellate review. This can include the things your lawyer did or did not do, the things the attorney for the state did or did not do, and the things the judge in the trial court did or did not do. There are innumerable potential issues that can be raised on appeal.
But, the appeal is not the place to introduce new information. This is probably the single most difficult concept for lay persons to understand. But, appeal-able issues must be "grounded in the record." Essentially, what that means is that whatever issue is to be contested must have been contested on the record. The record is simply the trial transcript. So, if there is an issue you believe should result in a new trial or a new hearing on punishment, call Rick Oliver Attorney at Law before it's too late to file a Motion for New Trial (which is the vehicle that can be used to introduce your issue in to the record so that it can be raised on appeal).   
Your case may also be reviewed by the Court of Criminal Appeals, but it selects which cases it hears, so a request for review is not a guarantee that your case will be looked at by this body.
Bail While Appeal Pending
In some cases, people may be granted bail while they are waiting to be granted a new trial or have their case reviewed for appeal. So long as you have not been sentenced to 10 years or more in prison (or convicted of certain offenses that are non-bailable on appeal), you may be able to successfully petition for bail and avoid spending time in jail while your requests are being considered.
Limited Time To Appeal
It is important to note that you only have a limited time to appeal your case. According to Texas state law, you only have 30 days following sentencing to file a Motion for New Trial or a Notice of Appeal; however, you can still file a Notice of Appeal 90 days after a Motion for New Trial. Either way, time is not on your side, which is why Rick Oliver Attorney at Law will review your case quickly and help you determine your best course of action for overturning a conviction.
Phone: (713) 864-3700 
24 Hours a Day, 7 Days a Week
 Rick was licensed to practice law in the state of Texas in 2007 and began his solo practice on June 1, 2008. Rick did not come from a family of wealth or of lawyers. When he started, he did not know a single attorney–let alone a criminal defense attorney–in the City of Houston. He built the foundation of a successful practice with little more than a code book and a can-do attitude. 
Because Competence Means Freedom
The last offer of a plea bargain, the last chance before trial. Rick and I reviewed all the facts. We talked. He shared more findings he had just uncovered. His empathy and professionalism were outstanding. I really trusted him with my life. With a deep breath I said, let's go to trial, no deal. Back in the courtroom, he went straight to the attorney for the DA and got busy. He talked and pointed. He got animated. More attorneys. More talking. Finally to the clerk and called me back to the conference room. I was breathless. With the most beautiful smile I ever seen, he said, all charges DISMISSED.
Rick Oliver was a godsend. After my arrest for DWI, I had little money and absolutely no knowledge of the legal proceedings I was facing. Rick changed all that and worked with me despite my financial issues and still kept me very will informed with all aspects of my case. Rick made sure I knew all my legal rights and fought to ensure I was still afforded them. At every hearing, Rick was always very punctual and always had new information to pass on to me about my case. Any questions or concerns that I had were easily answered and addressed by Rick. I would strongly recommend Rick Oliver to anyone.
An Attorney friend refereed me to Rick K. Oliver for a DWI case. I was lucky to talk to him right away as he encouraged me to go get my own toxicity scan as I had just gotten out of jail. I of course refused to let the police administer a test so this was very quick thinking to show I did not have illegal drugs in my system. He was very informative when I talked to him and he explained the law far more thoroughly when I talked to him than even the established DWI attorneys. I decided to hire Rick Oliver and it was the best decision I made recently. I was really rude to the cops that stopped me cause I was obviously pissed off. This was quite apparent on the tape and report. He still managed to get the case dismissed. After watching the tape myself I have to say he is worth 10 times what he charges.
Request a Free Consultation