HOUSTON SEX OFFENSE LAWYER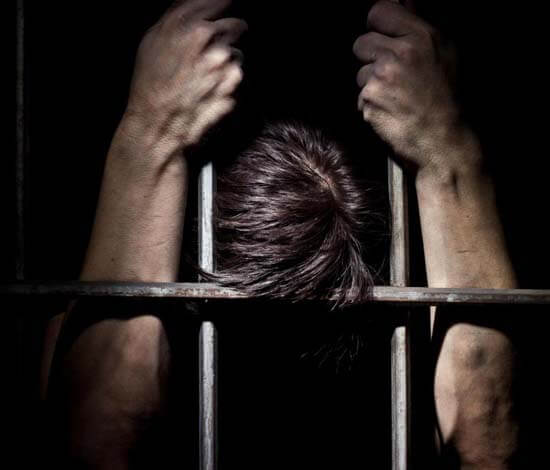 Sexual Offense
Criminal Defense
If you or a loved one has been arrested for a sexual related offense, you will need aggressive and experienced representation to secure your rights. You need someone who is willing to fight for the best possible outcome. Contact Rick today to arrange a free consultation with an experienced Houston Criminal Defense Attorney.
HOUSTON LAWYER FOR SEX CRIMES
Sex crimes are among the hardest to defend because of the public perception associated with the allegations. Citizens accused of crimes in this Country are supposed to enjoy the presumption of innocence. Experience has taught Rick that nothing is presumed about it; in particular in the case of sex offenses. 

If you've been charged with a sex crime you need a lawyer who won't blink in the face of difficult allegations. All allegations of sexual misconduct are difficult allegations. In spite of the difficulty your attorney must persevere in conducting an investigation into the allegations that is as thorough as possible. Information is often the best defense. Rick Oliver Attorney at Law will work tirelessly to discover the truth in hopes it will set you free. 

The law Office of Rick Oliver represents people accused of sexual misconduct in Houston, Texas and all surrounding areas. He has obtained successful results for clients who have had their worlds turned upside down by baseless accusations. 

The consequences of conviction for sexual misconduct are among the harshest that can be imposed by law. Do not let a false accusation ruin your life. Obtaining experienced legal representation after an accusation is vitally important.
Common sex offenses include:
Public Lewdness
Indecent Exposure
Improper Relationship between an Educator and Student
Sexual Assault (Rape) / Aggravated Sexual Assault
Indecency with a Child 
Molestation
Possession or Promotion of Child Pornography 
Improper Photography or Visual Recording
 Rick was licensed to practice law in the state of Texas in 2007 and began his solo practice on June 1, 2008. Rick did not come from a family of wealth or of lawyers. When he started, he did not know a single attorney–let alone a criminal defense attorney–in the City of Houston. He built the foundation of a successful practice with little more than a code book and a can-do attitude. 
Because Competence Means Freedom
The last offer of a plea bargain, the last chance before trial. Rick and I reviewed all the facts. We talked. He shared more findings he had just uncovered. His empathy and professionalism were outstanding. I really trusted him with my life. With a deep breath I said, let's go to trial, no deal. Back in the courtroom, he went straight to the attorney for the DA and got busy. He talked and pointed. He got animated. More attorneys. More talking. Finally to the clerk and called me back to the conference room. I was breathless. With the most beautiful smile I ever seen, he said, all charges DISMISSED.
Rick Oliver was a godsend. After my arrest for DWI, I had little money and absolutely no knowledge of the legal proceedings I was facing. Rick changed all that and worked with me despite my financial issues and still kept me very will informed with all aspects of my case. Rick made sure I knew all my legal rights and fought to ensure I was still afforded them. At every hearing, Rick was always very punctual and always had new information to pass on to me about my case. Any questions or concerns that I had were easily answered and addressed by Rick. I would strongly recommend Rick Oliver to anyone.
An Attorney friend refereed me to Rick K. Oliver for a DWI case. I was lucky to talk to him right away as he encouraged me to go get my own toxicity scan as I had just gotten out of jail. I of course refused to let the police administer a test so this was very quick thinking to show I did not have illegal drugs in my system. He was very informative when I talked to him and he explained the law far more thoroughly when I talked to him than even the established DWI attorneys. I decided to hire Rick Oliver and it was the best decision I made recently. I was really rude to the cops that stopped me cause I was obviously pissed off. This was quite apparent on the tape and report. He still managed to get the case dismissed. After watching the tape myself I have to say he is worth 10 times what he charges.
Request a Free Consultation